Hemal Doshi
President
Mr. Doshi has been working in the power industry for over a decade. Mr. Doshi began working as an energy auditor for the U.S. Department of Energy. He was also involved in the design and implementation of various projects during the deregulation of the utility industry in Texas. He has been involved in ground up work for implementing solutions for automated meter reading, management of interval data, grid management and demand forecasting. Mr. Doshi works directly with power producers to help them implement strategies for deregulation and positioning them in market. During this process he worked closely with ERCOT (Energy Reliability Council of Texas).
He was also a member of TDTWG (Texas Data Transfer Working Group) and played a vital role in formulating data transfer protocol for EDI (Electronic Data Interchange). Mr. Doshi holds a B. E. in Production Engineering from Bhavnagar Engineering College in Bhavnagar, India, and a M.S. in Systems Engineering from the University of Florida, with a specialization in Large Scale System Integration. He also has an MBA in Finance and Entrepreneurship from the University of Texas at Dallas.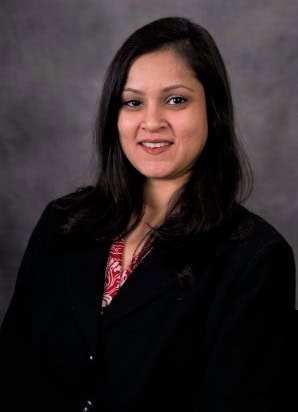 Nirali Doshi
Accounting & Finance
With over 11 years of experience in the world of corporate accounting, Nirali (Nia) provides back-end support in a multitude of areas. Nirali is passionate about green energy, creating more "green" for customers and saving green for our company as well. She is extremely detail-oriented and has excellent organizational skills as well. Nirali is also responsible for the company's financial statements, payroll, accounting management, USDA AG Grant Procurement and tax compliance. She holds a M.S. in Accounting from the University of Texas at Dallas.
Moses Dachen
Solar Consultant
Moses is passionate about renewable energy, and this desire stemmed from personal experience growing up in Nigeria. Moses emigrated to the United States over 12 years ago, and while in the States, Moses Joined the US Navy and served with NMCB 22. During his military postings, Moses got exposed to high military grade renewable energy sources especially solar, and that formally initiated his journey into the solar industry. Moses completed his contract with the US Navy and worked as an energy consultant for Tesla for over 4 years, and recently started an entrepreneurial business in solar energy, mainly targeting international Markets. Moses' desire is to spread the good news of solar, help homeowners and businesses make the switch to clean, safe and affordable energy source. Moses believes he has a solution for everyone who is looking or even contemplating the idea of solar, you've just got to give him a chance. More so, you'll find him charming, loving and highly relatable. He's simply the best.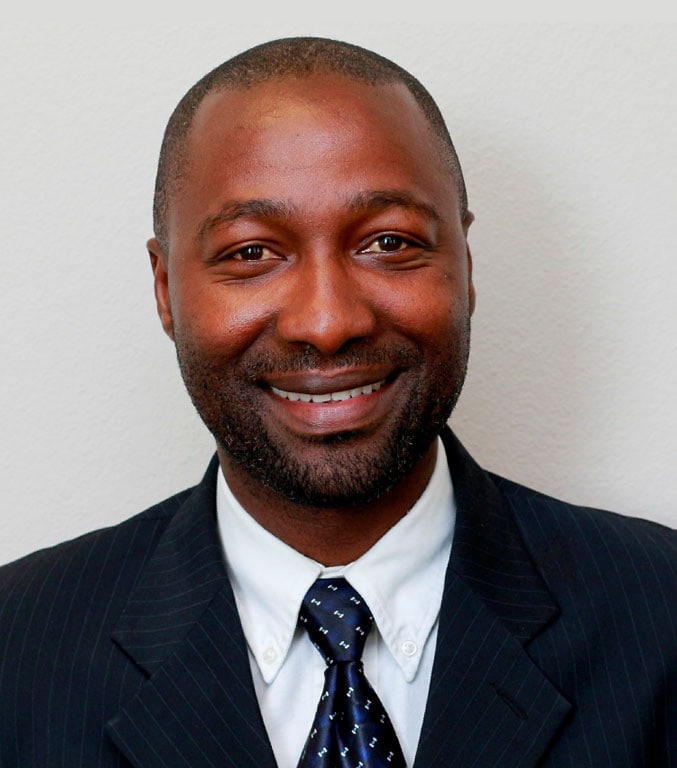 Nadya Shariff
Solar Consultant
Nadya is proud to be a solar consultant and joined our family in February of 2017. Her priority is to provide our clients with the vital information they need regarding their solar system while providing top notch customer services as well. Before coming to Universal Solar System, she assisted multiple retail corporations with their day to day administrative needs. she has been in Texas for over 15 years and is originally from India. Nadya is happily married to a charming man and they have 2 handsome boys. She likes spending time with her family, watching TV and reading books.
Beth Mixon
Senior Sales Manager
Beth Mixon has been a local resident of the DFW area since the age of three. She currently resides in the great City of Mansfield Texas. Her journey in the Solar industry began a little over 7 years ago in 2014. She quickly became passionate about green energy and spreading her knowledge of solar power to others. In 2016 she became OSHA 10 certified and completed her NACEP course. She has always believed " Knowledge is Power" and now educates others on the benefits of Solar Power. She strives every day to be the # 1 solar expert in the field.
Brea Thomas
Residential Sales Consultant
I am a collaborative team player with vast experience in Solar Energy and Business Development. An environmentalist who enjoys helping homeowners save money on electricity and reduce their carbon footprint by going green! I am so passionate about the environment that I decided to go vegan. I have an extensive background in sales and a bachelor's degree in business marketing. I am originally from east Texas but decided to move to the DFW area for improved opportunities. In my spare time, I am a musician who does live performances occasionally in the downtown Dallas area.
Thinking About Going Solar?
We would love to create your free and no obligation proposal to show you how much you can save by going solar.